Head:

Deputy Head:

Quality manager:

Workers at FTS:
Characteristic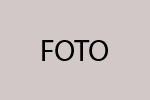 The Certification Body for Products - Faculty of Transportation Sciences (CBP FTS) carries out assessments of products in the field of railway signalling technology, including moving parts of the train signalling systems and telecommunication items which contribute to the safe operation of products in the field of railway signalling technology or which could affect their safe operation. In addition, it conducts assessments of products within the European rail system – the Control-Command and Signalling subsystem
Certification services of the CBP FTS:
assessment of conformity of railway signalling systems in accordance with the relevant standards or other documents
assessment of conformity of interoperability constituents
certification of the European rail system subsystems
The Certification Body for Products established its management system in accordance with the Czech technical standard ČSN EN ISO/IEC 17065 and it was accredited by the Czech Accreditation Institute, o. p. s. under No. 3196.
The Czech Technical University in Prague has the status of an authorized body and by means of the Certification Body for Products it carries out the conformity assessment of railway signalling system products pursuant to the Government Regulation No. 133/2005 Coll. These activities will be provided only until 15.6.2020.
Website of laboratory
Contacts
Laboratory address
110 00 Praha 1, Konviktská 20
Postoffice address:
CTU Faculty of Transportation Sciences
Certification Body for Products - Faculty of Transportation Sciences (16201)
Konviktská 20
110 00 Praha
Phone: 224 359 555
Fax: 224 359 534
Way to us
map + street view