Head:

Ing. Jana KALIKOVÁ, Ph.D.

Deputy Head:

Ing. Milan KOUKOL, Ph.D.
Characteristic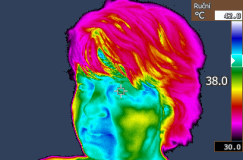 The Joint Laboratory of Biometric Identification and Localization in Transportation carries out analyses of new services and it also designs practical applications in the field of identification and localization in transportation. The laboratory is a part of the Department of Applied Informatics in Transportation and the Institute of Microelectronic Applications (IMA s. r. o.), the company specialized in the development and supply of systems using identification and biometric technologies.
The main objectives and remit of the laboratory are as follows:
ID cards and RFID technologies (access control systems, cashless payments, movement and identification of handicapped persons, localization and movement of goods)
identification of persons by means of biometric systems (number of persons using the transportation systems, identification of specific persons using the transportation systems, access control systems)